Academic Magnet High School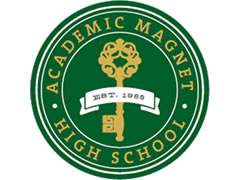 Welcome to Academic Magnet online photo hub. Please find the event you are interested in. If your event is no longer available for prepay, there will be a 2nd opportunity to order approximately 3-4 weeks after picture day. Your student will bring home a 2nd chance flyer with info when photos are handed out at school.
There are no active events for Academic Magnet High School at this time. Please check back later!